NX-901 General Information
The NX-901 is Kenwoods newer edition of the TK-981 and the predecessor to the NX-3921G- Kenwoods latest 900MHz mobile. The Kenwood NX-901 is due to be phased out of production sometime in 2019/2020. The NX-901 mobile radio is quite simply an awesome mobile radio for use on the 900MHz amateur band! With the NX-901 mobile you get many bells and whistles.
The NX-901 mobile is a 15 Watt radio with 512 channels and 128 zones, and a maximum of 250 channels per zone. The radio will scan any channels programmed in a zone. This radio does analog conventional and digital NEXEDGE (a.k.a. NXDN)- which is a direct (and WAY better working) competitor to MOTOTRBO (a.k.a. DMR). NEXEDGE uses FDMA where as MOTOTRBO uses TDMA- they are quite different. NEXEDGE, in simple terms, is just another digital mode like P25, DMR, or D-Star.
The front panel has a 14 character alphanumeric display and all keys on the NX-901 are programmable via KPG-111D or KPG-111DN (Version 3.00 or higher) software. The current version of KPG-111D or KPG-111DN is Version 5.21 which was released in June of 2017.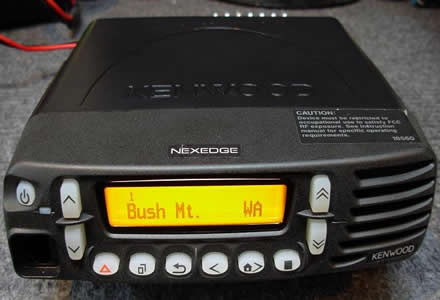 The radio has a chassis mounted N-Connector on the back of the radio, and also has a DB-25 Accessory port and several programmable I/O's that can be configured in the KPG-111D or KPG-111DN (Version 3.00 or higher) software.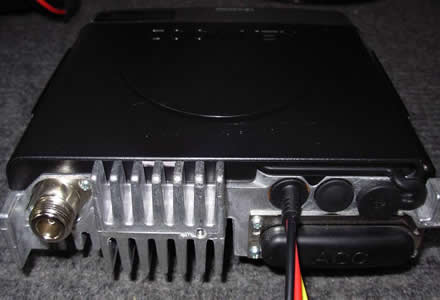 Some of the "cat's meow" features of the NX-901:
Dot-Matrix LCD Display
Programmable Bitmap Startup Screen
Programmable Startup Text
Multi-Language Display
12/24 Hour Clock
Front Control Panel Mounted Speaker
Remote Mountable Control Head (must use KRK-10 remote kit)
High and Low Power RF Output Software Selectable (15W/5W)
Talk Around (T/A)
Signal Strength Indicator
Scan: Single Zone, Multi-Zone, List Scan
Dual Priority Channel Scan- Operator Selectable
Software Programmable Menu Items
4 Programmable Function (PF) Up/Down Selector Keys
6 Programmable Function (PF) Front Panel Keys
Operator Selectable Tone (OST)
Operator Selectable Squelch Level
DB-25 Accessory Port- 9 Programmable I/O's, 2 Programmable Aux Outputs
TX and RX Audio Automatic Gain Control (AGC)
TX and RX Audio Equalizer
TX Audio Noise Suppressor
VGS-1 Voice Recorder and Voice Guide Option
GPS Option