Kenwood NX-901 Accessories
There are several accesories for the NX-901 that Kenwood manufactures.
Kenwood KDI-03 DIN-Sized Mounting Bracket
Kenwood sells the KDI-03 which is a DIN-sized mounting bracket and will allow you to mount your Kenwood NX-901 in any DIN-sized mounting assembly; i.e. CD/AM/FM stereo slot. The KDI-03 DIN-sized bracket is not offered in the US market and is only sold in the EU and UK Markets.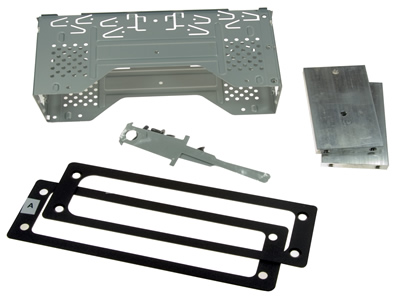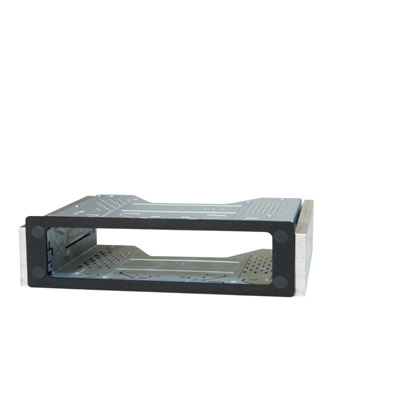 KRK-10 Control Head Remote Kit
Kenwood manufactures the KRK-10 which is a control head remote kit for the NX-901. This kit is provided with a 23ft long control head cable and will allow remote mounting of the NX-901 control head.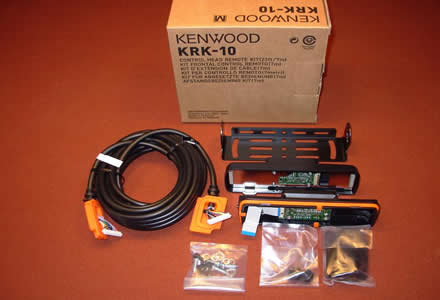 VGS-1 Voice Guide and Storage Unit
The VGS-1 allows voice memos, recording of any received audio (manual recording) and voice guide annunciation. This unit plugs into the main RF board underneath the top cover of the radio. Once you have installed the VGS-1 you must enable this feature in your radio by reading from the radio and writing back to it; be sure to assign "Playback" and "Voice Memo" buttons to your DTMF mic or the front panel of your radio.
For further details concerning installation of the VGS-1:
VGS-1 Instruction Manual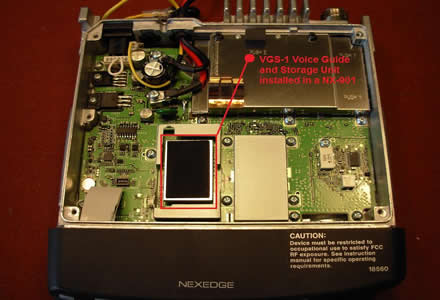 KES-5 External Speaker
The KES-5 external speaker is a much larger speaker to the KES-3 pictured below. This speaker has an ergonomic look to it and is VERY loud.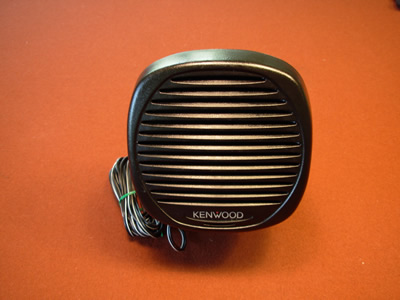 Kenwood KES-3 External Speaker
Kenwood sells the KES-3 which is a small 4-Ohm external speaker that plugs right in the back of the NX-901.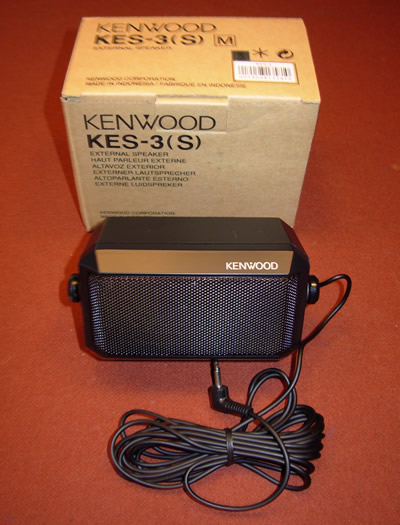 Not Pictured:
KRK-13 Dual Control Head Remote Kit
Kenwood manufactures the KRK-13 which is a dual control head remote kit for the NX-901. This kit is provided with a control head, 23ft long control head cables, and a KMC-35 microphone. This kit will allow you to convert your radio into a dual control head unit which would allow you to have two control heads on one RF deck.
KCT-46 Ignition Sense Cable
The KCT-46 is an ignition sense cable for use with the NX-901. This cable has a weather tight connector which simply plugs into the back of your NX-901 ignition sense line.